If you already know how affiliate marketing works, then learning about the AliExpress Affiliate program will be a good choice. If you don't know, learn about affiliate marketing first!
What is the AliExpress affiliate program?
The AliExpress affiliate program, like all other affiliate programs, pays a commission based on products sold through the affiliate. So you earn commissions by promoting and selling AliExpress products through your blog or other social media.
This Affiliate program rewards massive commissions on the CPS model – Price per sale, fast and reliable payout, high approval rate, and high conversion incentive.
Since 2010, Aliexpress.com has been the number-one international retail service in the world! And while the Aliexpress Affiliate program is available worldwide, the top 5 countries that publishers or affiliate marketers target are Russia, the United States, Brazil, Ukraine, and Spain. It has been competing with the eBay and Amazon Affiliate programs in popularity over the past few years. Aliexpress has become the most visited e-commerce site in the world, giving marketers more opportunities to earn high commissions.
Statista shows a clear picture of the revenue generated by Alibaba Group in 2021 so far. They have made about 72.3 billion USD through online sales in China alone. AliExpress is part of Alibaba, so its revenue is also relatively high. So it's no surprise that AliExpress is doing so well as part of a giant conglomerate.
AliExpress Affiliate Program Details
Let's go into the details of the AliExpress Affiliate program to understand it better. The affiliate program AliExpress offers has a commission that ranges from 4%-10%, depending on the product sold. Since AliExpress has 15 main categories and about 200 subcategories of products, it is understandable that the payments are also different.
Home Decor, Men's and Women's Fashion, Beauty, Health, and Hair are the best-selling product categories on AliExpress. You should choose these products to promote, especially if you are a lifestyle blogger. Furthermore, AliExpress offers a wide range of products to choose from, so whether you are a lifestyle or technology blogger, you can find products that relate to your niche and readers' needs. The impressive thing about the AliExpress affiliate program is that they give you deep links through which you can connect to any particular product you want to review.
AliExpress's eCPA is $57.8982, and they offer a 2-day cookie period, so if a buyer buys anything from AliExpress within three days of visiting via your affiliate link, you will receive a commission for that product, whatever it is. Their 30-day hold period allows them to verify that your sale is legit and that the buyer will not receive a refund.
How to become a Marketer on AliExpress?
Becoming an AliExpress affiliate program marketer is quite simple and easy. You need to register here. Read their terms and conditions to understand better and avoid future mistakes.
Once registered, you need to wait for the approval, and once received, you can start earning.
How to earn commission from Affiliate Marketing AliExpress
Once you've signed up and been approved for the program, you're officially an AliExpress marketer. They will give you an affiliate link, and you will earn a commission through this link. You can include these links in your blog, social media posts, and videos to get clicks.
+ If you are a blogger, you can recommend AliExpress products and put affiliate links for your audience to follow if they want to buy these products. You can also take advantage of their deep linking feature to link specific products that make it easy for customers to use.
+ Besides, you can promote these products through your social networks like Facebook and Instagram. Just redirect your audience to the affiliate link to earn commissions.
+ YouTube is also an excellent choice for product reviews and demos. You can put the link in the description box or add a clickable link to your video for your audience to see.
About Aliexpress
Aliexpress.com is an e-commerce site founded by Alibaba group in 2010. The site includes more than 200,000 sellers with more than one million products worldwide. AliExpress allows small businesses to sell their products internationally. It is a trendy online shopping site in Russia, Singapore, the USA, Brazil, Spain, and Ukraine.
AliExpress includes many product categories to buy. Products range from technology and appliances to fashion and home accessories. The most popular products are fashion, jewelry, skincare, hair products, and home appliances. This e-commerce site contains good quality products at affordable prices, so it is globally famous.
You can buy anything on AliExpress and avoid unreasonable prices from resellers, as it is a direct purchase from a factory or distribution center in China. Large and small businesses thrive on this platform, as they offer affordable products to global customers. Millions of users from over 200 countries roam Aliexpress.com daily, looking for the best deal. There is demand and supply, so millions of products are featured on the site from over 130,000 (and growing) independent sellers.
AliExpress Affiliate Program Alternatives
While AliExpress is one of the best affiliate programs to join, you can also join more programs to earn more commissions, like Amazon, eBay, Shopee, Rakuten, etc.
Know your potential customers and recommend products that match their benefits. Build trust between you, your audience, and the brands. Roses will come to you passively and gradually.
Why does AliExpress Affiliate Marketing?
Aliexpress is an ever-growing online retail service offering various products such as fashion, jewelry, decorations, home appliances, technology, etc.
What's better than recommending and reviewing good products to your audience and earning commissions?
The AliExpress affiliate program also offers attractive commissions, and deep linking (which leads users to a specific screen within the app) is a great feature to take advantage of. So what are you waiting for without joining this fantastic affiliate program?
What commissions can be earned from the Aliexpress Affiliate Program?
AliExpress has 15+ main categories with 400+ subcategories where you can find any product and sell it through your social media profiles, website, blog, or any online medium. Commissions for these products range from 3% to 9%, depending on different categories.
Aliexpress allows deep linking to their website, which means you can create an affiliate link for a specific product you like and use that page's URL to create a tracking link. You can use that tracking link on your advertising sources and even send it to your contacts from WhatsApp or other chat tools. Bitly and Rebrandly are helpful tools that you can use to shorten these tracking links.
What products should be advertised as an Aliexpress marketer?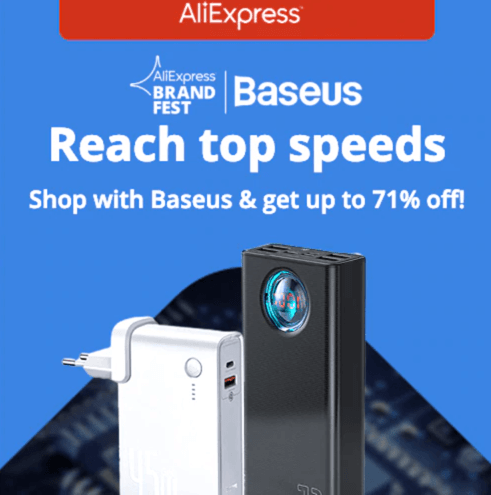 Suppose you are a tech enthusiast or have a website/blog about technology. You can earn attractive commissions for selling high-priced items from categories like laptops, mobile phones, desktops, internal storage, external storage, home audio, and video.
On the other hand, if you are into fashion and have a fashion blog or profile about style on social networks like Instagram, you can earn up to 9% commission from categories like menswear, womenswear, and pants. Children's shirt.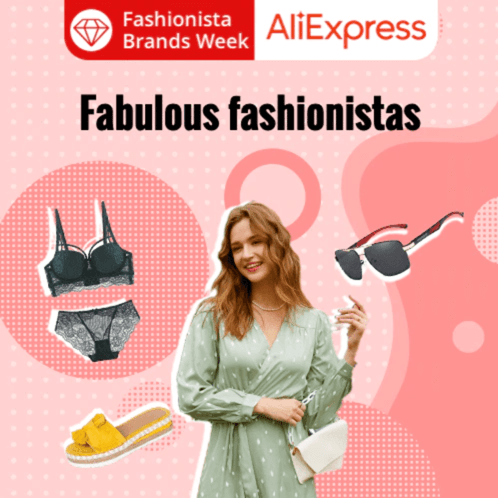 You can also make money online by promoting products related to your interest, like gardening equipment, etc. Some affiliate marketers even focus on just one development and advertise it through a landing page. The advantage of the AliExpress affiliate program is the 3-day cookie lifetime. That means you will get a commission if a visitor from your affiliate link goes to AliExpress and buys anything within the next three days!
Every year, Aliexpress conducts significant sales in Asian countries and seems to lead them. On the annual "Singles Day – Singles Day" (November 11), Aliexpress offers discounts of up to 90% and many promotions across the entire store. So if customers hesitate to buy something because they can't afford it, during the 11.11 sale, those items can be very attractively priced. Such programs increase your income even further.
It's easy to join and start making money with the AliExpress Affiliate program. The more sales you drive with your web traffic, the more money you make!